If you want to manage your servers in a stable environment, there are a lot of things involved. A redundant architecture and high security requirements, but also people with the right know-how. With colocation from BIT you are assured of a reliable environment for your servers.


More about colocation in our data centers
An internet connection is not a standard product. The quality of your internet access is depending on the way in which your ISP has arranged the connection to the world outside its own network. BIT devotes maximum care to this and chooses purely on the basis of quality, without any commercial or business policy restrictions.

Discover our network


With managed hosting you outsource the technical management. We take care of the latest updates and provide maintenance so that you can focus on your core business.

Benefit from the specialist knowledge that we have in-house to safely host your online services.

Read more about Managed Hosting from BIT
High speed internet to keep your business running
Are you looking for a reliable, stable and high speed internet that offers you the continuity that your business needs? We supply business internet so you can remain in touch, on the job, and up to speed.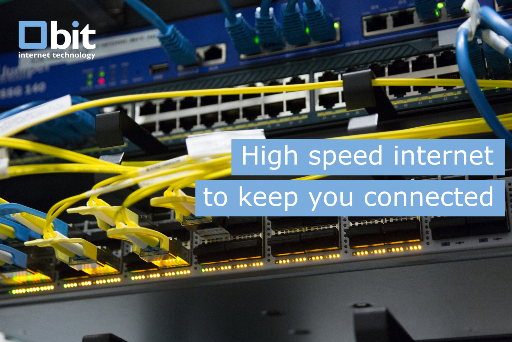 Safe video calling with a private Jitsi
Are you looking for a secure video calling service? With a private Jitsi at BIT, your data remains in the Netherlands and is subject to Dutch laws and regulations. In addition, we can offer you a processor agreement with this service and an SLA is supplied as standard.
Apply here for a private Jitsi


-------------------


Do you want to stay informed about our latest news?
Then subscribe to our newsletter (only available in Dutch). We will of course handle your information with care as we have stated in our privacy statement.